1983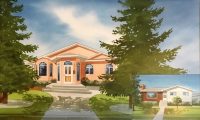 M.A.P. Water & Sewer was founded in 1983 by owner and founding CEO Nick Matera. Working out of the family home, with a team of just five employees, Nick and his crew worked hard to help shape Edmonton's infrastructure. From its humble beginnings, M.A.P. has always prided themselves in their dedication to safety, quality & teamwork.
1992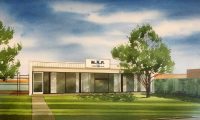 In 1992, M.A.P. Water & Sewer outgrew the home office and moved into a much larger office space, with an equipment shop, located at 14707-119 Avenue.
2003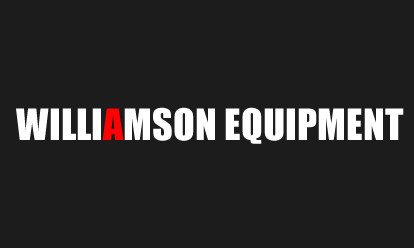 In 2003, Williamson Equipment was founded. Williamson's main focus is on soil and asphalt compaction, and they are a proud authorized dealer of Ammann compaction equipment, being the Ammann parts headquarters for all of North America. To learn more, visit: williamsonequipment.com
2004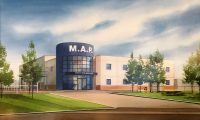 By 2004, M.A.P. Group of Companies was once again on the move, this time into its newly built office at 14303-116 Ave. With an 11,000 sq foot office building, a 35,000 sq foot shop, and 15 acres of yard space, M.A.P. had the room to thrive and expand, as we continued to help shape the future of not just Edmonton, but Canada.
2006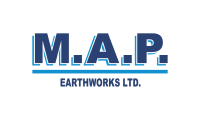 Seeing a local need for quality, experienced earthworks construction, in 2006 M.A.P. Group of Companies, opened our third company, M.A.P. Earthworks. M.A.P Earthworks moves approximately 10 million cubic feet of dirt each year.
2007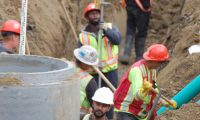 In 2007, M.A.P. Group of Companies was proud to employ 500 team members during our construction season.
2018 & FUTURE
To date, M.A.P. Group of Companies employs over 500 team members across our three companies — M.A.P. Water & Sewer Services, M.A.P. Earthworks, and Williamson Equipment. Our team members possess a vast range of experience and credentials and include Project Managers, Project Supervisors and professional Engineers with R.E.T. or C.E.T. designations. Our highly professional team, attention to detail, rigorous safety standards, and quality of work has made M.A.P. Group of Companies a leader in the industry for over 35 years. Our vast experience makes us confident we can provide you with the services necessary to meet and exceed your expectations, now and for generations to come.

"It has been close to 10 years of working with M.A.P. Earthworks for Gravel Pit stripping and reclamation. M.A.P. Earthworks demonstrates a professional work ethic and always meets the production requirements of Inland Aggregates in  Edmonton."
– Inland Aggregates